"Show & Tell"
-- August 14th, 2005 --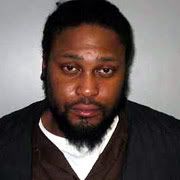 Be on the lookout of that remix to "Go" -- produced by Jay Dee and featuring D'Angelo. Y'all ladies are definitely looking to see
that
in the video aren't cha?! When someone loves you enough to hurt your feelings because they see the best in you not being utilized -- it's a beautiful thang.
D-12 hasn't been making major moves, but...
Proof
and Bizarre actually have somewhat good albums. I don't want to jinx myself, but I have to enjoy this grindin' that I am doing. Major connections have been made.
I don't know if people have seen
this
-- but it seems to cause quite a stir of controversy. My man, Bomani got something to say about it
here
.
Moving on...
So Chappelle isn't returning at all -- sounds so sad. There are a few shows that are going for the comedy crown. Nick Cannon's "Whose Line Is It Anyway?"-inspired show... "Wildin' Out" and of course... "Being Bobby Brown."
This post really doesn't have much to do about anything than just having some updates and some coming attractions. Be Blessed and Stay Righteous -- and be on the lookout for an interview with the lover of all things thug -- Sharissa and hopefully, HOPEFULLY -- Lyfe. Stay on the grind.