"Better Dayz"
-- August 17th, 2005 --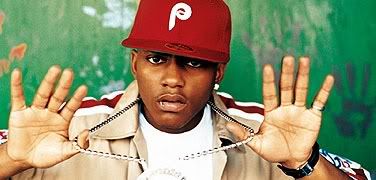 So, I guess that if
the judge doesn't think he's a murderer
... then maybe...
just
maybe I can cut him some slack. Things seem to be on the up and up, not just for Philadelphia's favorite hustler. But it also seems to be going good for the
people in Atlantic City
that can be able to live like like the Greatest Hustler to ever do it... Jay-Z.
Someone who isn't doing too well is everyone's favorite emcee --
Gucci Mane
! I know he has to be fuming right now that his archnemisis Young Cheesy.. I mean Jeezy... has a hot burner with Jay-Z called, "Go Crazy" (Remix). Speaking of Def Jam -- it's amazing how catz don't honor Hip-Hop no more... that is
IF
this is true.
These two boys should be ashamed of themselves.
That joint they "collaborated" on is indeed a hot one. If it comes out that it's not really their property... I predict a major fall from grace, and no Jesus Walks piece can save 'em.
Better days are to be had by friends and family alike -- my one-and-only, Ms. G-Money the Diva is working hard on her documentary, so continue to keep her in your prayers and please support the Black Filmmaking community. My ace boon -- Kent Lucas is chillin' with me as I write this. He's working on some hot material. He goes by the alias of 'Nuff Sed... so if he continues the progress that he's been making -- please support.
Blitz
-- the real People's champ -- is going to begin his tour. The album drops soon -- Sept. 27th, please cop conscious music. It gives Common a serious run for his money. It couldn't even "be" much better than anticipated [corny pun intended].
Better days are to be had by myself -- as you can see by the links at the top that your boy has been putting in some type of work. More work is necessary if success is to be attained. But I'm feeling the comradery that I get from
new friends
and haters alike. This is a new terrain that I'm venturing into and I'm learning the ropes as I traverse the barren plain.