"Theories & Thoughts"
-- August 31st, 2005 --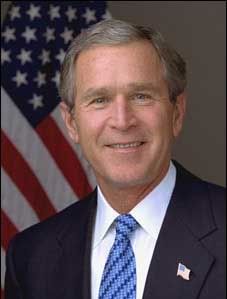 I have a theory -- it may be shocking to a few, but nothing new to the rest.
...George Bush is behind Hurricane Katrina's destruction.
Think about it -- since he's been in office we've had some of the most devastating events that have happened...
EVER
!
From 9/11 to the mudslides in California to the Aruba chick missing to those guys who put out that movie "National Treasure" with what's-his-face -- Bush is responsible. So, how can he not be behind Katrina?