"No Title..."
-- July 12th, 2005 --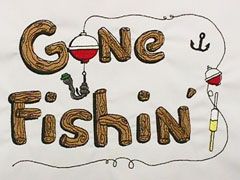 I know, I know... my posts are becoming far and fewer in-between. There are no excuses -- it's an annoyance when folks aren't coming to check out your spot. Those who have remained loyal, thank you for your comments and criticisms.
Hood Grown Magazine - July/August issue drops soon near you! Allhiphop.com should be running my piece as soon as it is completed. For those who subscribe to HHN (Hip-Hop Newsletter) -- my column runs there monthly as well as interviews with SunNY and Buckshot. I have one more piece that I'm working on, but I'm going to try and keep that in the bag. Hopefully, the one that I want to have it will take it and do it justice. But for now...
...with pre-trial coming up soon, the actual trial to follow soon afterwards -- Summer III classes, Fall semester is also rapidly approaching. Enjoying my relationship, working my ass off. One of my nephew's has a birthday coming up -- I'm pressed for time. So, I'm not shutting down -- I'm hopefully going to be in the progress of moving the site soon. But for now, I'm going to take a brief hiatus. Keep up the good work out there! Be Blessed & Stay Righteous.
K-Star The Great...