"A House is Not A Home"
-- July 1st, 2005 --


I want to say, "Happy Birthday," to my Dad. Today is his birthday and although he never really reads this site -- I just want to acknowledge him.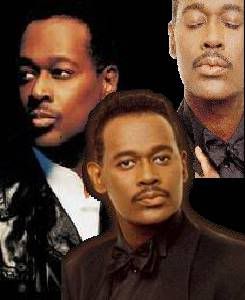 R.I.P. Mr. Luther Vandross


I don't know about you... but this is just bananas. I guess it was his time to go, but you know man never is happy with God's decision. Luther tried to fight until he couldn't go no more. We'll miss you. My parents' generation loved you -- all respected and admired you, Mr. Vandross.
Also... R.I.P. to Colleek D. Luckie. For those who may or may not know you can check the story
here
. He was Jay-Z's nephew... many have heard the G.O.A.T. shout him out in many songs -- most notably, "Heart of the City" (Ain't No Love) from the Blueprint Album.
All these souls onward there way home. God bless them for the life they've lived and the life they'll live amongst the Lord. Amen.
To all those -- hug and love one another. You never know when you're name'll be called. Be Blessed & Stay Righteous.