"National Love-Your-Woman Day"
-- May 11th, 2005 --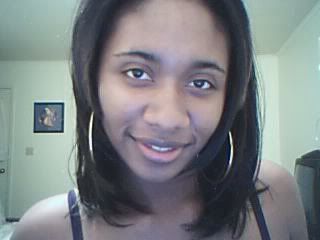 I am trying to get Congress to ratify a new holiday. One where good women everywhere are rewarded and serviced for their great efforts. One in particular (shown above) is the motive behind the idea of this "holiday". G-Money, you are a blessing no longer disguised and I love what you mean to me.

Without putting too much out there (cue the "I Always Feel Like Somebody's Watching Me" music) -- I think you're the best thing since slice bread and the invention of the wheel. You a critical part of my success and I thank God for you in my life. I love you, I love you, and I love you.

But as far as the holidays goes...

Why not take a day just to celebrate the woman in your life; whether that is your daughter, girlfriend, wife, fiancé, mother, grandmother, so on and so forth. She deserves it. Especially if she's a good one. I mean nowadays negativity is being exploited so much that it's absurd to even think that there is any good news to be heard. So... treat the woman in your life special -- it says alot about the man that you are. So... to all those good men and women out there, live in the light, stay positive, and stay challenging love -- it's a beautiful thing, y'all.