"Industry Rule No. 4080"
-- May 26th, 2005 --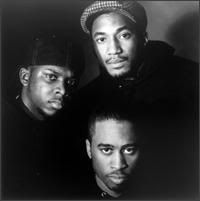 "...so many catz is shaddddyyyyyyy..."

I know that ain't the real quote from the song, so y'all Hip-Hop fiends don't crucify me, yet. I just learned today that you NEED to be on your P's and Q's whenever you're dealing with anyone. I was taught an important rule by a number of people. Get a CONTRACT, FIRST! Hahahaha... I would go into a listing of who to thank and all -- but I'm doing my part of being incognegro. Those people know who they are -- thank you for your help and assistance. As well as negligence -- if it wasn't for
you
-- none of this would've been possible. Not hating, trust in that -- just know that as a collective I have people who want to see me shine and just because it's not in the cards for this endeavor -- I live in a brightly lit room with nothing but open doors. My
baby
knows what I'm talking about.
New York approaches more day by day, so be on the look out for my second trip to the Rotten Apple. May document this trip -- it'll be slick if I can. Congratulations to my Lady Love for the opportunities that continue to be available for her. You are truly blessed. As am I to have you by my side. I validated you for success, remember! So, when you become bigger than this one right
chea,
don't forget about me -- I can be your
Jamal
. I love you.
Already hipped y'all to the updates, so just keep your eyes open. It's my year since Chappelle is on hiatus.